#VMWorld 2020 is the trading topic this week on Twitter and great news are coming from EUC side, which I would like to recap with you today.
EUC had a great accomplishment helping customers around the world during outbreak (COVID-19) this year and during yesterday session, Shankar Iyer (SVP and GM) along with Shawn Bass (VP, CTO – EUC) provided great numbers showing how powerful Digital Workspace are for VMware and for all customers.
All news were related to three big areas: Employee Engagement, IT Modernization and Zero Trust Security.
Employee Engagement
Day 0 Experience (General Availability)
The leader in BYOD for Every Use Case
Time-Bases Access Controls in Workspace One
A Great Experience anywhere
IT Modernization
Horizon 8 is available now
Hybrid and Multi-Cloud VDI and App Deployments
Modern Management for Windows 10
Linux Device Management Beta
DEEM – Digital Employee Experience Management
Zero Trust Security
Cross-Platform Vulnerability Management
Zero Trust end-to-end security
Authentication

Multi-factor Authentication in Intelligent Hub (part of VMware Verify)
Verify Trust

Augmenting Risk Analytics with Login Risk Assessment
Continuous Enforcement

Continuous evaluating and verification using Workspace One Tunnel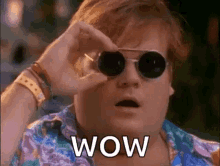 I know, there are much more to come around EUC field! So keep your mind open wide and join us at VMWorld site.